Marken
Im Jahr 2012 wurden in Deutschland 59 849 Marken angemeldet. 46 099 Marken wurden im Markenregister eingetragen, somit im Schnitt 185 Marken pro Arbeitstag. Die Zahl der Anmeldungen ging im Vergleich zum Jahr 2011 (64 052) um 6,6 Prozent zurück, die Eintragungen sanken um circa 10 Prozent (2011: 51 330).

Die meisten Markenanmeldungen stammen mit 12 568 weiterhin aus Nordrhein-Westfalen. Am kreativsten ist Hamburg mit 173 Anmeldungen je 100 000 Einwohner. Die Spitzenplätze der aktivsten Markenanmelder gehen an die Boehringer Ingelheim International GmbH (136 Anmeldungen), an die MIP METRO Group Intellectual Property GmbH & Co. KG (103 Anmeldungen) sowie an die Vodafone D2 GmbH (87 Anmeldungen).

Rund 785 000 nationale Marken sind beim Deutschen Patent- und Markenamt eingetragen.
Quelle: Pressemitteilung DPMA
Anzeige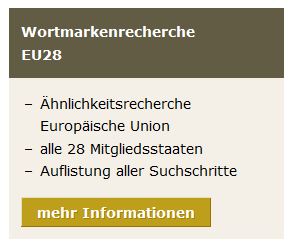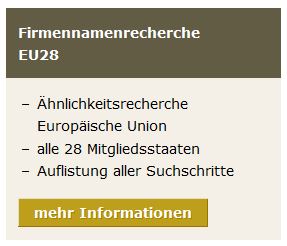 Did you enjoy this post? Why not leave a comment below and continue the conversation, or subscribe to my feed and get articles like this delivered automatically to your feed reader.