Das US Patent & Trademark Office hat die Eintragung der Marke THE TTABlog (Serial Number: 78669946) in der Nizzaklasse 41 für die Dienstleistung
"An online blog featuring commentary and information in the field of trademarks; an online blog featuring commentary and information regarding decisions of the Trademark Trial and Appeal and the courts relating to trademark law" wegen des beschreibenden Charakters abgelehnt.
Quelle: TTABlog
Weniger Probleme sah man offenbar bei der Marke THE GOLF BLOG, die für die Dienstleistungen "Providing on-line information, news and analysis relating to golf" in der Klasse 41 unter der Registernummer 3105384 eingetragen wurde. Diese Marke wurde im Juni 2005 angemeldet und am 13. Juni 2006 eingetragen.
Weniger streng beurteilte auch das Deutsche Patent- und Markenamt die Marke law blog (Registernummer: 30524784).
Auch wenn das Kürzel TTA für Trademark Trial and Appeal beim USPTO gängig ist, so dürfte es doch wohl für die Allgemeinheit kaum beschreibender sein als das Wort GOLF.
Interessantwäre in diesem Zusammenhang, mal abgesehen von Kollisionen mit bestehenden Kennzeichen, wie das Deutsche Patent- und Markenamt eine Marke DPMABlog oder BPatblog beurteilen würde.
Meine persönliche Einschätzung ist, dass alle oben genannten Marken, wenn überhaupt, nur über geringste Unterscheidungskraft verfügen. Die Möglichkeit der Durchsetzung eines markenrechtlichen Anspruches im Bereich der "Dienstleistungen eines Weblogs" scheint mir höchst fraglich. Aus genau diesem Grund gibt es auch keine Markenanmeldung für den MarkenBlog.
Anzeige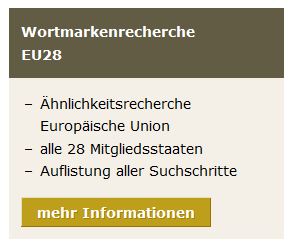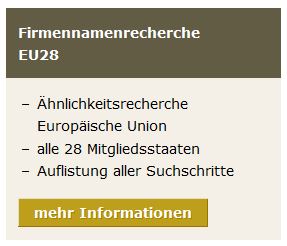 Did you enjoy this post? Why not leave a comment below and continue the conversation, or subscribe to my feed and get articles like this delivered automatically to your feed reader.