Für das Jahr 2011 ist nach heutigem Stand insgesamt 3341 Marken die Eintragung ins Markenregister des DPMA versagt worden. Das sich noch mehr als 7000 Marken in Anmeldung befinden, wird sich diese Zahl in den nächsten Monatzen sicherlich noch erhöhen.
Die 3341 zurückgewiesenen Marken gliedern sich bezüglich der Markenform wie folgt:
Wortmarken: 2716 (81,3%)
Wort-/Bildmarken: 595 (17,8%)
Bildmarken: 21 (0,6%)
3D-Marken: 7 (0,2%)
Sonstige: 2 (0,1%)
Anzeige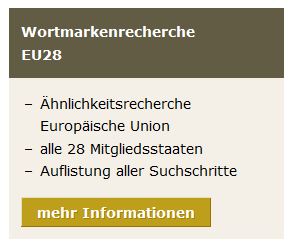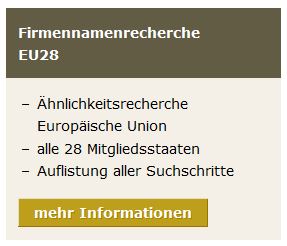 Did you enjoy this post? Why not leave a comment below and continue the conversation, or subscribe to my feed and get articles like this delivered automatically to your feed reader.