Der HABM-Jahresbericht 2011 wurde veröffentlicht und kann auf der Website des Amtes eingesehen werden.
Der Bericht wird in einer Online-Multimedia-Fassung angeboten mit vielen Video-Interviews mit Mitarbeitern des HABM, Nutzern und Vertretern von NRO und anderen internationalen Organisationen. Außerdem enthält der Bericht Grafiken zur Veranschaulichung der wichtigsten Daten und Fakten für das Jahr 2011.
Eine druckerfreundliche Fassung im PDF-Format kann ebenfalls heruntergeladen werden.
Interessant ist beispielweise das stetige Wachstum der Anmeldezahlen in den letzten Jahren.
Bis Ende 2011 gingen knapp 106 000 Anmeldungen ein, wovon 16 % auf Anmeldungen nach dem Madrider Protokoll entfielen.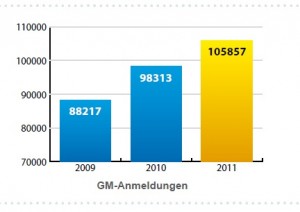 Auch die Daten zum E-Filling und zur Bearbeitungsgeschwindigkeit können sich sehen lassen.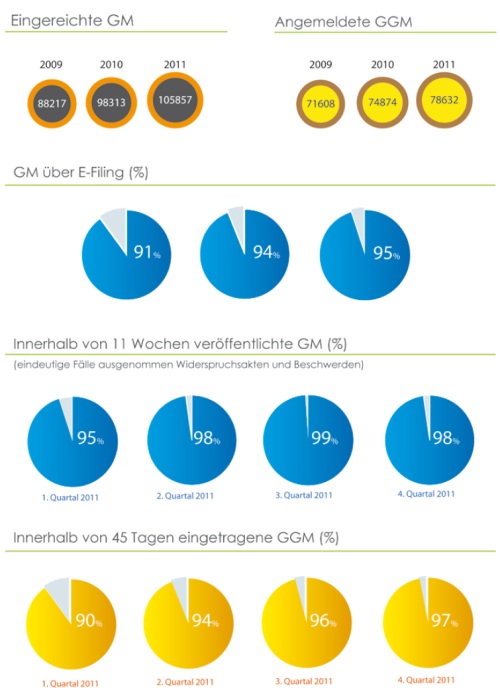 Quelle: HABM
Anzeige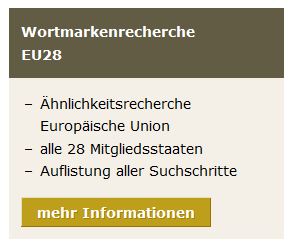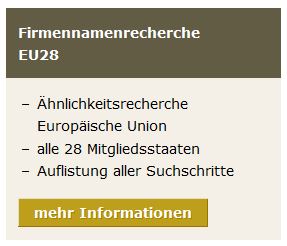 Did you enjoy this post? Why not leave a comment below and continue the conversation, or subscribe to my feed and get articles like this delivered automatically to your feed reader.