Das Harmonisierungsamt für den Binnenmarkt HABM legt einen Produktionszahlenbericht 2005 für den Bereich Gemeinschaftsmarken und Gemeinschaftsgeschmacksmuster vor.
Im Jahr 2005 hat das HABM etwas mehr als 64 000 GM-Anmeldungen erhalten, wovon 5 814 über das Madrider System eingereicht wurden. Die Gesamtzahl der Anmeldungen übertraf damit die ursprünglich vom Amt veranschlagten 55 000 Anmeldungen und lag 10% über den Anmeldezahlen von 2004.
Der Anteil der auf elektronischem Wege eingereichten GM-Anmeldungen belief sich auf 29% gegenüber 21% im Vorjahr. Allerdings stieg dieser Anteil nach der Einführung der Gebührenermäßigung für elektronische Anmeldungen im letzten Quartal auf 66% an.
Anzeige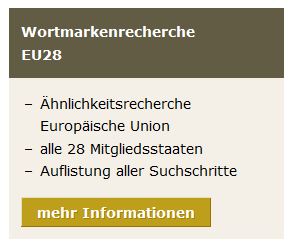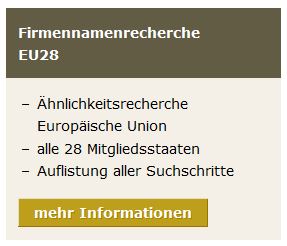 Did you enjoy this post? Why not leave a comment below and continue the conversation, or subscribe to my feed and get articles like this delivered automatically to your feed reader.