Normen: § 8 Abs. 2 Nr. 1;
§ 8 Abs. 3 MarkenG

Leitsatz:

Deutsches Institut für Menschenrechte

Der aus beschreibenden Angaben bestehende Name eines Instituts von nationaler Bedeu-tung entbehrt im Allgemeinen von Haus aus, d. h. vor und unabhängig von einer etwaigen Benutzung, für Waren und Dienstleistungen, welche üblicherweise von einem derartigen In-stitut angeboten werden, jeglicher Unterscheidungskraft (Anschluss an BPatGE 48, 65 – Deutsches Notarinstitut; z. T. Abgrenzung von BPatG GRUR 2010, 342 – German Poker Players Association).
Quelle: Bundespatentgericht
Anzeige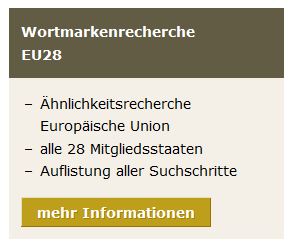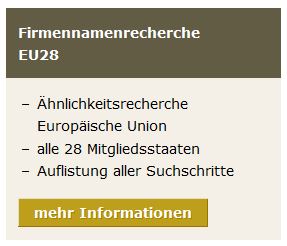 Did you enjoy this post? Why not leave a comment below and continue the conversation, or subscribe to my feed and get articles like this delivered automatically to your feed reader.