Auf die "Trademarker" (24 W (pat) 33/10) Entscheidung des Bundespatentgerichts weist Class 46 hin.
Der Markenanmeldung "Trademarker" wird für die Waren und Dienstleistungen
"Klasse 16: Druckereierzeugnisse, Druckschriften, Zeitschriften, Zeitungen, Bücher, Broschüren, Magazine;
Klasse 35: Dienstleistungen eines Steuerberaters, Dienstleistungen eines Wirtschaftsprüfers;
Klasse 42 (nach heutiger Klasseneinteilung Klasse 45):Rechtsberatung und -vertretung, Vertretung Dritter in gerichtlichen
und außergerichtlichen Auseinandersetzungen, Dienstleistungen in Prozessangelegenheiten, Dienstleistungen eines Juristen,
Dienstleistungen eines Rechtsanwalts."
von der Eintragung wegen fehlender Unterscheidungskraft zurückgewiesen.
Anzeige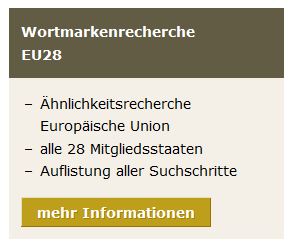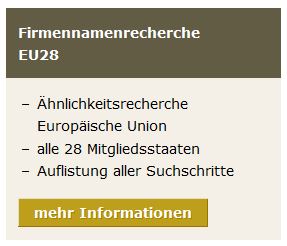 Did you enjoy this post? Why not leave a comment below and continue the conversation, or subscribe to my feed and get articles like this delivered automatically to your feed reader.