Benutzt eigentlich noch irgendjemand den offiziellen Titel der RTL Sendung? Das dieser Tage als "Dschungelcamp" bezeichnete Fernsehformat heißt eigentlich "Ich bin ein Star – Holt mich hier raus!".
Diese Marke hat sich RTL auch im Januar 2004 zur ersten Ausstrahlung der Sendung registrieren lassen.
Unter der Registernummer 30402707 führt das DPMA die Wortmarke und die entsprechende Wort-/Bildmarke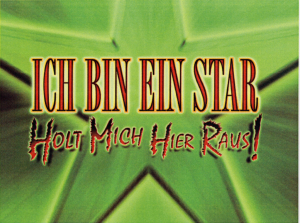 findet sich unter der Nummer 30402862. Beansprucht werden jeweils die Nizzaklassen 03, 09, 10, 12, 14, 16, 18, 20, 21, 24, 25, 28, 30, 32, 33, 34, 35, 38, 41, 42, 43, 44.
Das gängigere "Dschungelcamp" wurde hingegen erst einige Tage später am 23.01.2004 angemeldet. Allerdings nicht von RTL. Die Wortmarke (Registernummer: 30403664) besetzt mit den Klassen 28, 30 und 35 wichtige Merchandising Klassen.
Die Wort-/Bildmarke


(Aktenzeichen: 302009010918.4) wurde vom Patent- und Markenamt als schutzunfähig zurückgewiesen. Im zweiten Versuch hatte der Anmelder mit der folgenden Wort-/Bildmarke allerdings mehr Erfolg.


(Registernummer: 302009042927)
Der "Dschungelkönig" ist bereits seit 1998 geschützt. Der US-Spielwarenkonzern Hasbro International, Inc. ist Inhaberin der Wortmarke (Registernummer:39824915) in der Nizzaklasse 28. Ohne Markenschutz ist derzeit die beliebte "Dschungelprüfung", bei der vorzugsweise nervige Blondinen eklige und unangenehme Aufgaben bewältigen dürfen.
Anzeige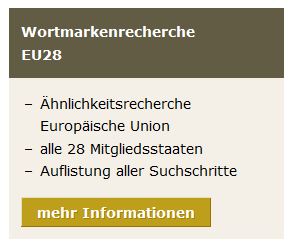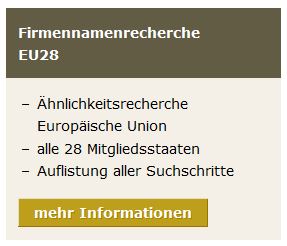 Did you enjoy this post? Why not leave a comment below and continue the conversation, or subscribe to my feed and get articles like this delivered automatically to your feed reader.