Das Harmonisierungsamt für den Binnenmarkt informiert über Veränderung bei der Zustellung des Rechercheberichtes für Anmelder von Gemeinschaftsmarken.
Derzeit wird die in §39, Abs. 6 der Gemeinschaftsmarkenverordnung festgelegte Monatsfrist zwischen Veröffentlichung der Anmeldung und Versand der Rechercheberichte nicht eingehalten.
Die Monatsfrist soll Anmeldern die Möglichkeit geben ihre Anmeldung nach Sichtung des Rechercheberichtes zurückzuziehen. Von dieser Möglichkeit wird jedoch kaum Gebrauch gemacht, so dass das Harmonisierungsamt die frühere Veröffentlichung der Anmeldungen im Sinne aller Nutzer des Systems der Gemeinschaftsmarken vorzieht.
Quelle: HABM
Anzeige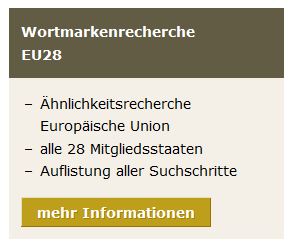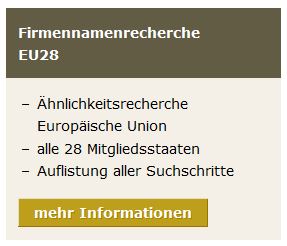 Did you enjoy this post? Why not leave a comment below and continue the conversation, or subscribe to my feed and get articles like this delivered automatically to your feed reader.