Europäische Markenanmeldung der Bayerische Motoren Werke Aktiengesellschaft vom 06.10.2017:
Markenname: Isetta
Markennummer 17299777
Typ Wortmarke
Nizzaklasse 43
Waren & Dienstleistungen
43 Vorübergehende Beherbergung von Gästen; Dienstleistungen von Tierpensionen; Vermietung von Möbeln, Haushaltswäsche und Tafelzubehör; Verpflegung von Gästen; Vermietung von Veranstaltungsräumlichkeiten, temporären Büroräumen, Konferenzeinrichtungen; Verleih, Vermietung und Verpachtung von Gegenständen in Zusammenhang mit der Erbringung der vorgenannten Dienstleistungen, soweit in dieser Klasse enthalten; Beratung und Information in Bezug auf vorgenannte Dienstleistungen, soweit in dieser Klasse enthalten.
Quelle: EUIPO
Anzeige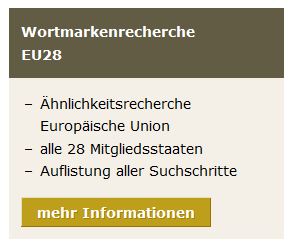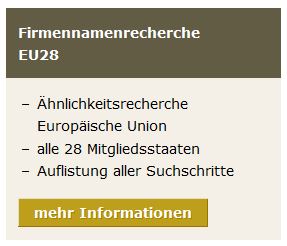 Did you enjoy this post? Why not leave a comment below and continue the conversation, or subscribe to my feed and get articles like this delivered automatically to your feed reader.