Entscheidung des Europäischen Gerichts in der Rechtssache T‑683/13.
Interessant sind die Ausführungen zur Verwechslungsfähigkeit der Zeichen.
Im vorliegenden Fall können die maßgeblichen Verkehrskreise zwar innerhalb der einander gegenüberstehenden Marken die verschiedenen gemeinsamen Bestandteile "Eur" und "mark" unterscheiden, doch verblassen diese Bestandteile anders als von der Klägerin vorgetragen bei der Gesamtwahrnehmung dieser Marken nicht gegenüber den Buchstaben "i" und "o" sowie der zusätzlichen Silbe "er" der angemeldeten Marke, die keine selbständig kennzeichnende Stellung und, wie die Klägerin im Übrigen auch einräumt, erst recht keine dominierende Stellung in den einander gegenüberstehenden Marken haben.
Anzeige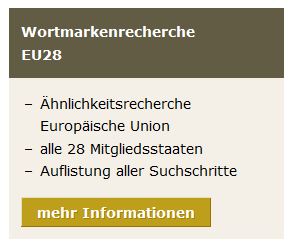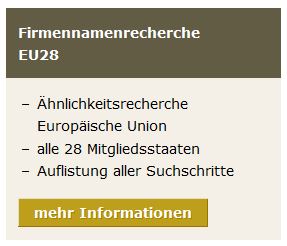 Did you enjoy this post? Why not leave a comment below and continue the conversation, or subscribe to my feed and get articles like this delivered automatically to your feed reader.