Das Markenserviceblog setzt seine Serie mit Beiträgen zur amazon brand registry fort.
Thema sind diesmal die Markenformen. Denn eine Besonderheit der Amazon Markenregistrierung ist, dass nur Wortmarken akzeptiert werden.
Aber ACHTUNG! Dass eine Wort-/Bildmarke eingetragen wird, führt nicht automatisch dazu, dass die enthaltene Buchstabenfolge oder das Wort auch als Wortmarke mit geschützt sind. Man erhält also keine Wortmarke und eine Bildmarke, sondern nur eine Marke, die aus Wort- und Bildbestandteilen besteht. Vielmehr verhält es sich so, dass die Wort-/Bildmarke eher nicht gewählt werden sollte, wenn das Wort allein als Wortmarke schutzfähig ist. Eine Wortmarke schützt nämlich das Wort abstrakt, ohne dass es auf die grafische Ausgestaltung ankommt. Der Schutzumfang ist demnach für das Wort nicht durch die Grafik eingeschränkt. Bei markenrechtlichen Streitigkeiten stellt die Wortmarke folglich das Nonplusultra dar.
Quelle: Markenserviceblog
Anzeige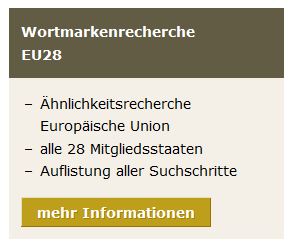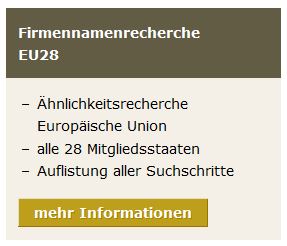 Did you enjoy this post? Why not leave a comment below and continue the conversation, or subscribe to my feed and get articles like this delivered automatically to your feed reader.