Ein sinnvoller Ansatz, den sich auch das DPMA einmal zu Herzen nehmen sollte!
Der Rat nahm eine Bestimmung über neue Beträge für die an das HABM zu entrichtenden Gebühren an (festzulegen in einem Anhang der Verordnung 207/2009) mit dem Ziel, die Verlängerungsgebühren auf das Niveau der Anmeldegebühren zu senken. Die Kommission unterstützt diesen Ansatz in vollem Umfang. Auf diese Weise ließen sich Ersparnisse in Höhe von bis zu 37 % erzielen, insbesondere bei Verlängerungsgebühren für Unternehmen, die den Schutz ihrer EU-Marken über den urprünglichen Zeitraum von 10 Jahren hinaus anstreben.
Quelle: lex.europa.eu
Anzeige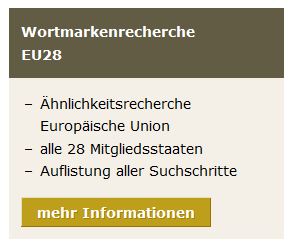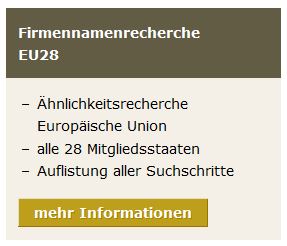 Did you enjoy this post? Why not leave a comment below and continue the conversation, or subscribe to my feed and get articles like this delivered automatically to your feed reader.