Der Spielwarenhersteller Hasbro hat Asus aufgrund des Names seines Notebook-Tablet-Hybriden "Transformer" verklagt. Hintergrund ist Hasbros Spielzeugserie "Transformers". Dabei handelt es sich um Roboter, die sich in Flugzeuge oder Autos umwandeln lassen. Es wurden Spielzeugfiguren, TV-Serien und Filme veröffentlicht, zuletzt Transformers 3 im Jahr 2011.
Quelle: futurezone.at
Allerdings erstreckt sich der Markenschutz der Marke seit 2007 in Europa auch auf "Datenverarbeitungsgeräte und Computer und Computer-Software". Unter der Registernummer 5787114 führt das Europäische Markenamt HABM die Wort-/Bildmarke

in den Klassen 09, 28 und 41.
In den USA hat man auf den Schutz in der Klasse 09 offenbar verzichtet. Dort bleibt aber immer noch die Option, den Markenschutz in der Klasse 09 über die Bekanntheit zu konstruieren. Angesichts von über 200 "Transformer" und "Transformers" Marken im Markenregister des USPTO kein ganz einfaches Unterfangen.
Eine andere Möglichkeit wäre die Argumentation, dass hochtechnisches, computergesteuertes Spielzeug eine hohe Verwechslungsfähigkeit mit Computerhardware aufweist.
Anzeige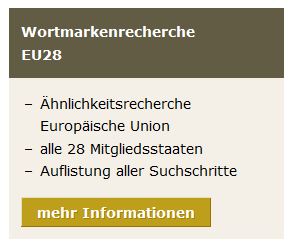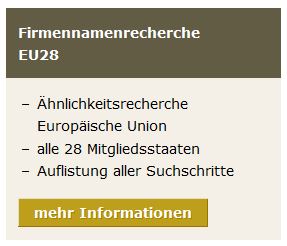 Did you enjoy this post? Why not leave a comment below and continue the conversation, or subscribe to my feed and get articles like this delivered automatically to your feed reader.