Apple Inc. hat die Wort-/Bildmarke EasyMac (Registernummer: 307 08 114) übernommen.

Die Marke genießt mit Priorität vom 08.02.2007 Schutz in den Klassen 09, 38 und 42.
Beansprucht werden folgende Waren und Dienstleistungen:
Klasse 09: Computer, Software und Computerzubehör, nämlich Computer-Programme, Computer-Software, Computer, Computerperipheriegeräte, Drucker für Computer, Laptops (Computer), Monitore (Computerhardware), Notebooks (Computer), Mp3-Player
Klasse 38: Erstellen und Betreiben von Internetforen
Klasse 42: Dienstleistungen eines Programmierers/Informatikers, nämlich die Programmierung von internetbezogener Software und Datenbanken, Entwurf und Gestaltung von Webseiten und von Onlineshops, Erstellen und Betreiben von Internetblogs
Die Übertragung des Markenrechtes wurde vom Deutschen Patent- und Markenamt in der 20. Kalenderwoche veröffentlicht.
Quelle: DPMA
Anzeige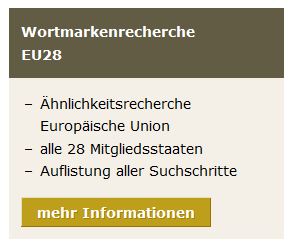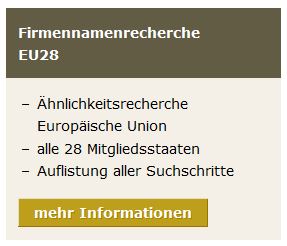 Did you enjoy this post? Why not leave a comment below and continue the conversation, or subscribe to my feed and get articles like this delivered automatically to your feed reader.