Der IHK-Geschäftsführer sieht einer Entscheidung des Europäischen Harmonisierungsamts in Alicante "gelassen" entgegen. Dort liegt seit rund einem Jahr der Antrag eines Thüringer Unternehmers, der die Marke Solingen tilgen lassen will.

Der Begriff Retourkutsche passt: Vor der Attacke des Thüringers hatte die IHK einen Löschungsantrag gegen dessen Marke "Solingold" gestellt, unter der Klingen für Hornhauthobel verkauft werden. "Der Unternehmer bestreitet die Verwechslungsgefahr mit der Marke Solingen", berichtet Benda. Außerdem berufe sich der Thüringer darauf, seine Marke sei älter.
Quelle: Solinger Tagesblatt
Die Kollektivmarke "Solingen" (Registernummer: 2988285) der Industrie- und Handelskammer Wuppertal-Solingen-Remscheid wird vom HABM mit Priorität vom 23.12.2002 geführt. Beansprucht wird der Schutz in den Klassen 07, 08, 14 und 21.
Die Wortmarke "Solingold" wurde beim DPMA (Registernummer: 30349452) und HABM (Registernummer: 3366598) jeweils am 24.09.2003 angemeldet. Markenschutz wird beansprucht für die Nizzaklassen 03, 08 und 21.
Anzeige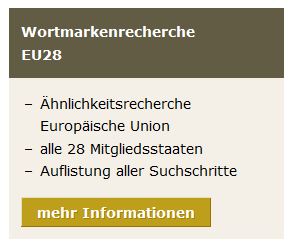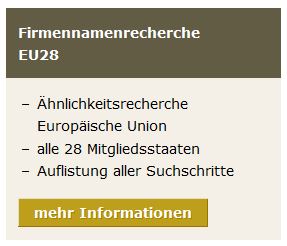 Did you enjoy this post? Why not leave a comment below and continue the conversation, or subscribe to my feed and get articles like this delivered automatically to your feed reader.