Die älteste Marke in der Nizzaklasse 05 (enthält u.A.: Pharmazeutische und veterinärmedizinische Erzeugnisse; Sanitärprodukte für medizinische Zwecke; diätetische Erzeugnisse für medizinische Zwecke, Babykost; Pflaster, Verbandmaterial; Zahnfüllmittel und Abdruckmassen für zahnärztliche Zwecke; Desinfektionsmittel; Mittel zur Vertilgung von schädlichen Tieren; Fungizide, Herbizide.) und auch die älteste Marke im Register des Deutschen Patent- und Markenamtes ist:
Registernummer: DD2075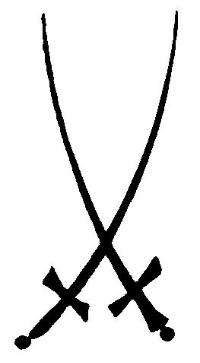 Nizzaklassen: 05, 09, 11, 17, 19, 21
Inhaber: Staatliche Porzellan-Manufaktur Meissen GmbH, Meißen
Anmeldedatum: 20.05.1875
Quelle: DPMA
Anzeige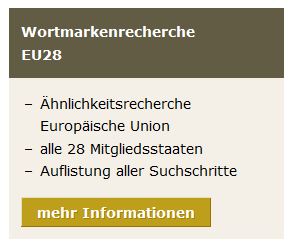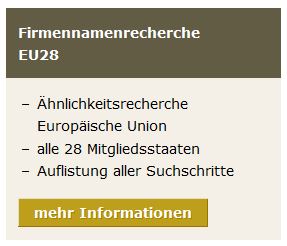 Did you enjoy this post? Why not leave a comment below and continue the conversation, or subscribe to my feed and get articles like this delivered automatically to your feed reader.