Das aktuelle WIPO Magazine ist erschienen und als PDF-Dokument auf der Webseite der World Intellectual Property Organization erhältlich.
Themen:
NEW INTERNATIONAL TREATY
The Singapore Treaty on the Law of Trademarks
WORLD INTELLECTUAL PROPERTY DAY 2006
RECENT CHALLENGES FOR ENFORCEMENT
THE ROLE OF AUTHENTICATION TECHNOLOGIES
CASE LAW
THE RETURN OF THE LION
USING COPYRIGHT FOR DEVELOPMENT IN NIGERIA
BBC World Trust
RESOLVING GLOBAL IP DISPUTES THROUGH MEDIATION AND ARBITRATION
AVIAN FLU DRUGS: PATENT QUESTIONS
BIOETHICS AND PATENT LAW
The Relaxin Case
IP AND BUSINESS
PHOTOGRAPHS OF COPYRIGHTED WORKS AND TRADEMARKS
Quelle: WIPO
Anzeige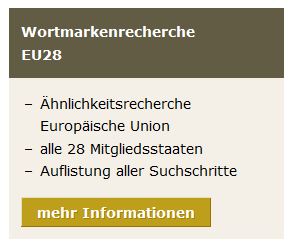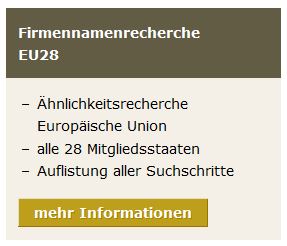 Did you enjoy this post? Why not leave a comment below and continue the conversation, or subscribe to my feed and get articles like this delivered automatically to your feed reader.