Reminiszenz an griechische EM Erfolge!
Unter Registernummer 30438687 beim DPMA eingetragen:
Wortmarke Rehagles
Nizzaklassen: 21, 25, 43
Waren und Dienstleistungen:
Klasse 21: Geräte und Behälter für Haushalt und Küche (nicht aus Edelmetall oder plattiert); Kämme und Schwämme; Bürsten (mit Ausnahme von Pinseln); Bürstenmachermaterial; Putzzeug; Stahlspäne; rohes oder teilweise bearbeitetes Glas (mit Ausnahme von Bauglas); Glaswaren, Porzellan und Steingut (soweit in Klasse 21 enthalten); Teller, Tassen und Untertassen (nicht aus Edelmetall); Trinkgläser
Klasse 25: Bekleidungsstücke, Schuhwaren, Kopfbedeckungen; Gürtel
Klasse 43: Dienstleistungen zur Verpflegung und Beherbergung von Gästen
Anmeldetag: 06.07.2004
Tag der Eintragung: 23.07.2004
Anmerkung: Respektable Bearbeitungszeit beim DPMA – 15 Tage!
Anzeige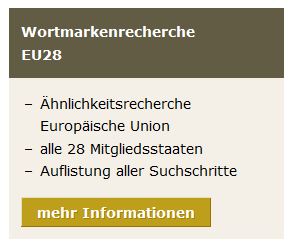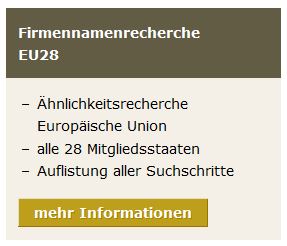 Did you enjoy this post? Why not leave a comment below and continue the conversation, or subscribe to my feed and get articles like this delivered automatically to your feed reader.