Im April dieses Jahres wurde eine vorläufige Einigung zwischen dem Vorsitzenden des Europäischen Rates und Vertretern des Europäischen Parlaments erzielt, die die Reform des europäischen Markensystems betrifft. Diese wurde im Juni vom Ausschuss der Ständigen Vertreter des Europäischen Rates bestätigt. Somit ist die endgültige Durchführung der Reform im nächsten Jahr wahrscheinlich bald Realität. Wenn Sie also in nächster Zeit beabsichtigen, eine Marke für die gesamte EU anzumelden, werden die neu beschlossenen Änderungen für Sie wichtig sein. Denn vor allem kleine und mittlere Unternehmen sollen von den diesen profitieren. Welche Änderungen für Sie bei der Markenanmeldung relevant sein werden, fassen wir hier zusammen.
Weiterlesen auf Legal-Patent.com
Anzeige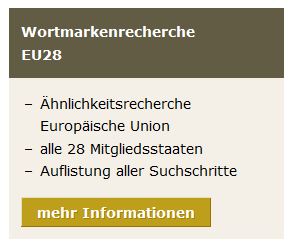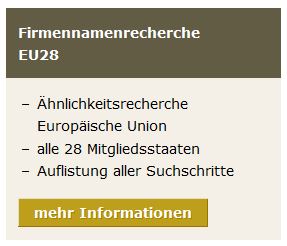 Did you enjoy this post? Why not leave a comment below and continue the conversation, or subscribe to my feed and get articles like this delivered automatically to your feed reader.