Der uns allen wohlbekannte Suchmaschinen und mehr Konzern Google Inc. aus Mountain View in Kalifornien hat die Wortmarke "Speedbook" (Registernummer: 302 60 807) übernommen.
Die Marke genießt mit Priorität vom 12.12.2002 Schutz für "Computer und deren Zubehör (soweit in Klasse 9 enthalten)" in der Nizzaklasse 09.
Die Marke befand sich zuletzt im Besitz der U.W.I. Unternehmensberatungs- und Wirtschaftsinformations GmbH aus Frankfurt a.M.
Google verfügt auch über eine gleichlautende EU-Marke (Registernummer: 9321381) mit Anmeldepriorität vom 18.08.2010.
Quelle: DPMA und HABM
Anzeige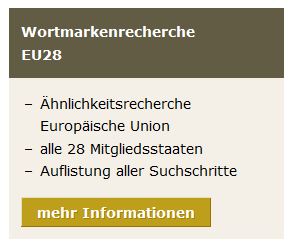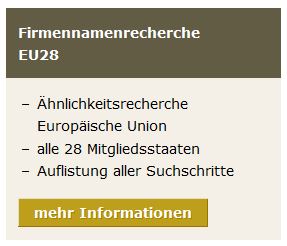 Did you enjoy this post? Why not leave a comment below and continue the conversation, or subscribe to my feed and get articles like this delivered automatically to your feed reader.