Im Markenregister des Deutschen Patent- und Markenamtes finden sich insgesamt 24 eingetragene Farbmarken.
Die ältesten dieser Farbmarken sind:
Registernummer: 2906959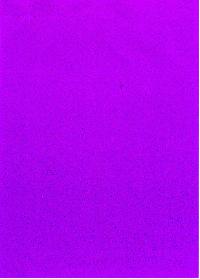 Bezeichnung der Farben: lila
Nizzaklasse: 30
Inhaber: Kraft Foods Schweiz Holding AG
Anmeldetag: 14.09.1994
Registernummer: 39757188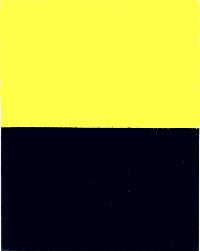 Bezeichnung der Farben: RAL 1021 (kadmiumgelb), gelb HKS 3 N, gelb HKS 3 K, pantone yellow C HKS 3; pantone black C/Euroskala schwarz 100 %, RAL Verkehrs-Schwarz 9017
Nizzaklasse: 12
Inhaber: LuK Lamellen und Kupplungsbau Beteiligungs KG
Anmeldetag: 28.11.1997
Registernummer: 39800051 Bezeichnung der Farben: rot
Nizzaklasse: 35, 36, 42
Inhaber: ERGO Versicherungsgruppe AG
Anmeldetag: 02.01.1998
Registernummer: 39813110 Bezeichnung der Farben: HKS 7
Nizzaklasse: 31
Inhaber: KWS SAAT AG
Anmeldetag: 09.03.1998
Registernummer: 39904508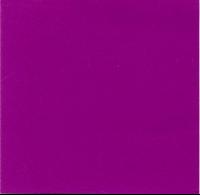 Bezeichnung der Farben: P 28730,S 28900,P 28765
Nizzaklasse: 31
Inhaber: Masterfoods GmbH
Anmeldetag: 28.01.1999
Quelle: DPMA
Anzeige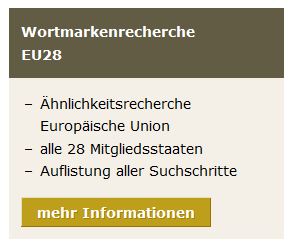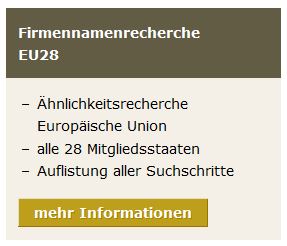 Did you enjoy this post? Why not leave a comment below and continue the conversation, or subscribe to my feed and get articles like this delivered automatically to your feed reader.