Die Verteilung der drei gängigsten Markenformen am Gesamtbestand der beim Eidgenössischen Institut für Geistiges Eigentum registrierten Marken stellt sich aktuell wie folgt dar:
Wortmarke
Anzahl: 163.549
Anteil: 60,1 %
Wort-/Bildmarke
Anzahl: 143.15
Anteil: 5,3 %
Bildmarke
Anzahl: 94.162
Anteil: 34,6 %
Interessante Umkehrung des Verhältnisses zwischen Bild- und Wort-/Bildmarken im Vergleich zu den bisher untersuchten Markenregistern. Der Wortmarkenanteil ist vergleichbar zu den bisher ermittelten Werten.
Stand: 19. September 2005
Quelle: Eigene Recherche
Anzeige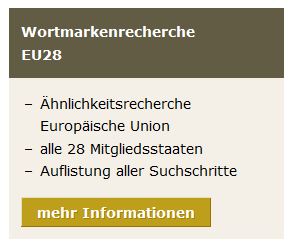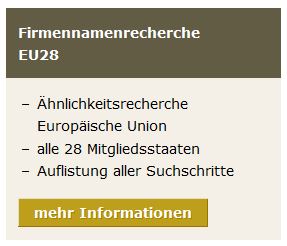 Did you enjoy this post? Why not leave a comment below and continue the conversation, or subscribe to my feed and get articles like this delivered automatically to your feed reader.