ist ja demnächst terminiert – im Markenregister aber schon längst Realität.


Registernummer: 302009073673
Waren & Dienstleistungen
25 Bekleidungsstücke, einschließlich Lederbekleidungsstücke, insbesondere T-Shirts, Kapuzensweater, Pullover, Windjacken, Sweatshirts, Poloshirts, Steppjacken, Steppwesten, Schuhwaren; Kopfbedeckungen, insbesondere Mützen und Kappen
32 Biere; Mineralwässer, kohlensäurehaltige Wässer und andere alkoholfreie Getränke; Fruchtgetränke und Fruchtsäfte; Sirupe und andere Präparate für die Zubereitung von Getränken
35 Organisation von Messen und Ausstellungen zu wirtschaftlichen und Werbezwecken
41 Organisation und Veranstaltung von Konzerten, Tourneen (Musik/Kultur), Theateraufführungen, Tanz- und/oder Musikdarbietungen sowie Unterhaltungsshows; Organisation und Veranstaltung kultureller Aktivitäten und Wettbewerbe
Quelle: DPMA
Anzeige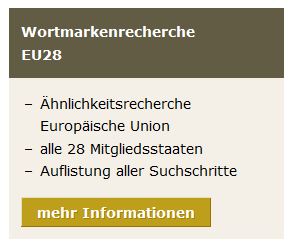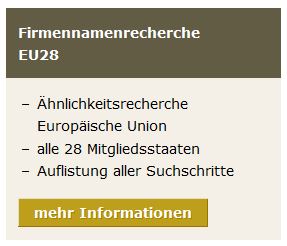 Did you enjoy this post? Why not leave a comment below and continue the conversation, or subscribe to my feed and get articles like this delivered automatically to your feed reader.