Die Gesellschaft für Marken- und Patentrechtsschutzversicherung Vertriebsgesellschaft mbH (GMP) hat zum 1. Februar 2008 einen neuartigen Versicherungsschutz für Inhaber von Patent- und Markenrechten auf den deutschen Markt gebracht.

[…] Versichert ist – europaweit – die Geltendmachung und die Abwehr von Schadenersatz-, Unterlassungs- und Auskunftserteilungsansprüchen im Zusammenhang mit der Wahrnehmung rechtlicher Interessen aus Patentrecht, Urheberrecht, Markenrecht, Geschmacks­musterrecht und Gebrauchsmusterrecht. Eingeschlossen sind auch alle bereits bestehenden Rechte, die beim Deutschen Patent- und Markenamt DPMA angemeldet sind.
Quelle: Haufe.de
Anzeige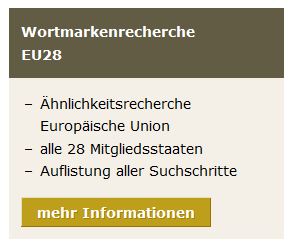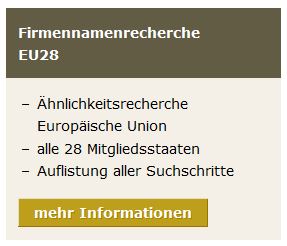 Did you enjoy this post? Why not leave a comment below and continue the conversation, or subscribe to my feed and get articles like this delivered automatically to your feed reader.